Welcome!
We welcome you to the 5th International Hybrid Power Systems Workshop which was scheduled to take place in Madeira, Portugal from 19 – 20 May 2020.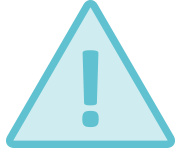 The new workshop date is now 18 – 19 May 2021. The event will be held virtually. If the situation in May allows for a safe on-site event, we will also offer the option to participate in a conference on location in Germany.

The registration for this workshop is currently suspended and will be resumed on 19 February 2021. We will keep you posted. Sign up for our regular workshop updates here.
The main objective of the 5th International Hybrid Power Systems Workshop is to discuss the challenges that arise with the integration of high shares of renewables (wind, solar, hydro) into isolated/island power systems/micro-grids in combination with batteries/flywheels and conventional power generators. Finding viable combinations of conventional and renewable energy is one key solution for the efficient and sustainable running of these types of power systems. International experts will convene virtually or on-site in Germany for the 5th International Hybrid Power Systems Workshop to share their project experiences and to detect areas in need of improvement.
Focus of the Workshop
The 5th International Hybrid Power Systems Workshop offers a prime opportunity to discuss the future of hybrid power systems. Participants will look at applications in a variety of locations and operating environments with a focus on system design, operating experience, business models, economics, and implementation issues.